Non-/linear attunements – Relational exercises to listen otherwise
Klang Moor Schopfe Festival // Appenzell, Switzerland September 2021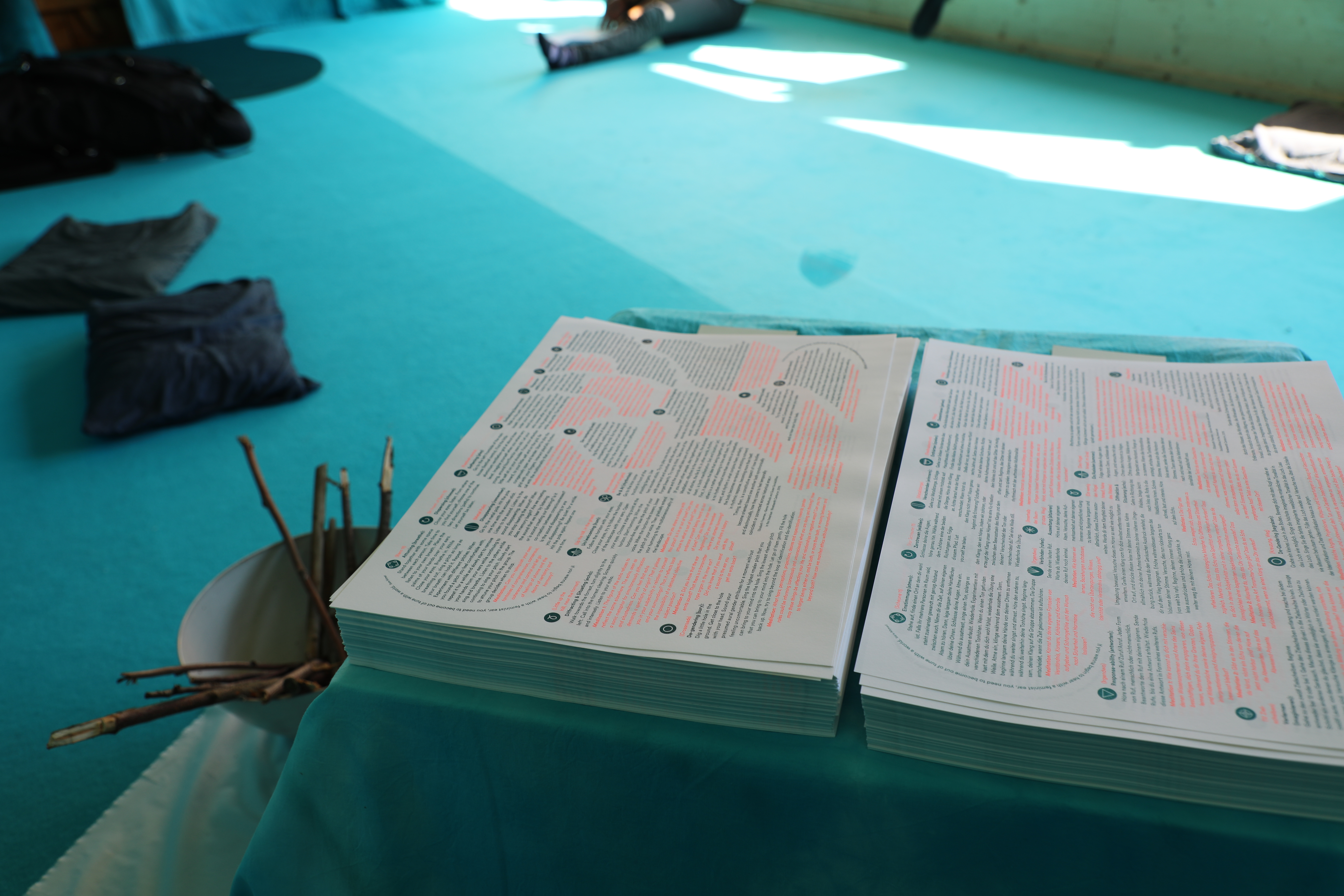 Non-/linear attunements – Relational exercises to listen otherwise
6-channel sound installation (1'08''') and a poster with listening-exercises to go.

A Frei & Franziska Koch (OOR Saloon)
in collaboration withNelson Irsapoullé, Tracy September & Vivian Wang

A multi-channel sound installation with listening exercises around relational and situated listening, decolonial and queer feminist sound practices. These exercises, in the form of a pamphlet poster, can be used by visitors on the paths between different barns (schopfe) at the festival.

Based on interviews, texts and listening scores by composer Pauline Oliveros, her thoughts on "androgynous music", reflections on environmental listening by geographer and sound artist AM Kanngieser and the examination of the card sets of "decolonial futures" (Radical Tenderness & With/out Modernity), A Frei and Franziska Koch developed a series of listening exercises.



In collaboration with invited artists Nelson Irsapoullé, Tracy September and Vivian Wang, the proposed exercises were brought into physical experience and interaction with the environment on the various paths between the barns in the run-up to the festival, renegotiated together and applied. Applications of each of the five artists' exercises were recorded using various forms of microphony. These five audio tracks, recorded simultaneously but individually, form the basis of the multi-channel sound installation, and also the starting point of the exercises, expanded and contextualised with further thoughts.

The exercises and the sound installation present modes of listening that go beyond an auditory perception. "I consider listening as processes of perceiving, sensing, tuning in and noticing. I listen with my hands, my eyes, my skin, my belly." (AM Kanngieser). There is no universal, objective, innocent or separate listening. Listening, like all communication, is trained, culturally shaped, embodied, geographically specific and infused with socio-political and economic power/relationships.